Stranger And Spookier Events From Around The World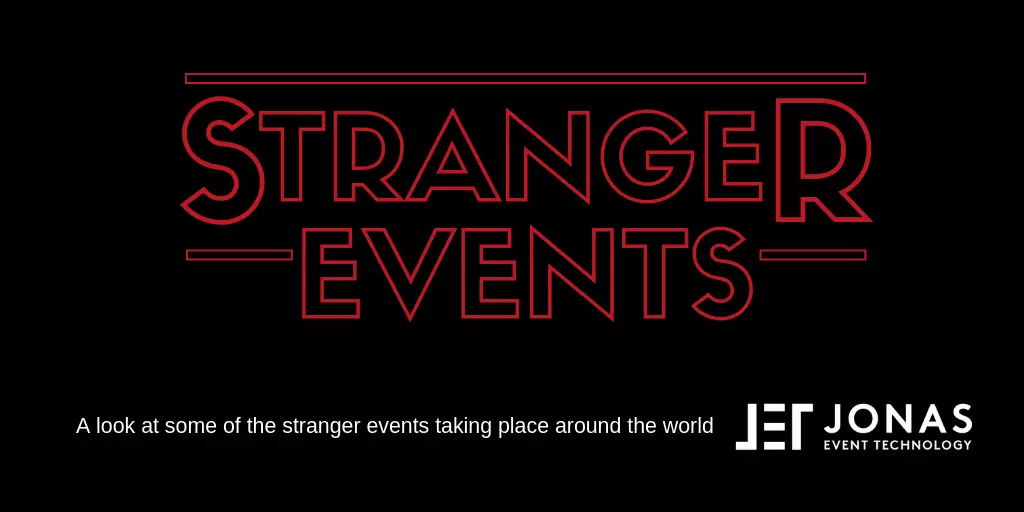 The Upside Down of Events
Stranger Things returns to our television screens on July 4th, and after almost two years, we cannot wait any longer to binge-watch the entire third series on release day. The sci-fi/horror/supernatural drama show is one of Netflix's aces in the pack, as we hope the slight delay to this upcoming season will be well and truly worth the wait. The majority of the cast, including Millie Bobby Brown, Noah Schnapp, and Caleb McLaughlin were in attendance at the Stranger Things expo earlier this year , perhaps the first of many due to its widespread popularity, but how strange actually was it? Not really, is the short answer. However, there are many strange and spooky exhibitions occurring annually, as more people want to pay a visit to the dark side. Here, are some of the most prominent & petrifying events across the planet.
Vampfest
The IVFAF (International Vampire Film and Arts Festival), or simply better known as 'Vampfest', has built its reputation in the adequate location of Transylvania for the past few years, but will be coming to the UK in July 2019. Watching endless hours of vampire films across theatres may be its foundation, but this event has grown significantly that countless other activities have been added such as Dracula novel writer Bram Stoker's walking tour, quiz nights, dramatic readings, script readings, workshops, vampire magic and so much more. Head over to Highgate, Camden and Finchley in London to mingle with other bloodthirsty fanatics.
Spooky Empire
The ultimate horror convention, Spooky Empire, takes place conveniently on the Halloween weekend in Tampa, Florida, annually. Entering its 16th year, this event invites horror fans across the world to watch non-stop movie action in the film festivals, get your spine-tingling themed tattoo by killer ink professionals, meet famous actors & film directors, go on 'Zombie Walks', purchase your favourite collectables from hundreds of vendors, or simply just amalgamate yourself with other like-minded people and party until you become legless. All ages welcome and all tastes catered for as you'll have three days of thrills.
TransWorld's Halloween & Attractions Show
Initially targeted for people working in the Halloween industry, this annual trade event in St Louis, USA, gives people the chance to see the biggest and widest range of terrifying products, merchandise and artefacts. Whether you own an escape room, a haunted house, Halloween store, or anything horror-related – you'll find what you need here. Not only that, but it also draws thousands of extra visitors, by staging the Venetian Vampire Ball, which is one huge horror party, a live circus show, and the freakishly scary trade show floor, where the visuals and special effects would make even the most ardent horror-movie buff need some spare underwear.
Monsterpalooza
Regarded as the 'best horror movie convention of all', Monsterpalooza is so good that it's having monster babies. The 'Son of Monsterpalooza' also takes place annually, as well as a Latin American version held in Colombia. The event started in New Jersey 10 years ago, but has since moved to California, and has grown each year, with every exhibition even more monstrous than the year before. The event is attended by thousands of people who have an alarming appetite for horror, as they'll be spoilt with the unmissable museum items, presentations, workshops, and perhaps its USP, being able to draw some of the huge icons in this genre. The likes of Robert Englund (Freddie Kruger), Kane Hodder (Jason Voorhees) and Linda Blair (the possessed child called Regan in The Exorcist) have all made celebrity appearances, as many big names turn up every single year.
Extras: The Unconventional Conventions
The previous four events are spooky for all the right reasons, but there are many other events that edge towards the odder side of the spectrum that can still give you the creeps. Many people may add more fuel to their nightmares by spending a day at the World Clown Association. Clowns from all around the world join each other, take part in activities, sing, be silly together, basically clowning around and in 2019, actually took part in a Hot Air Balloon contest. Elsewhere, the Vent Haven Ventriloquist Convention allows people to bring their wooden friend for a trip to meet other wooden friends to have banter, share ideas and practice their unique art together, as well as meeting some of the leading figures and comedians in this niche market. The Faerie Con in Maryland is where only Elves, Pixies and Fairies are invited whilst the Association of Lincoln Presenters in Georgia is a convention for people to dress as the first ever US president, and finally, Merfest in Carolina, is where all those people who want to be a mermaid can literally live their dream!
If you're organising an event, strange or not, get in touch if you need help with your event registration.