Jonas Event Technology Partners with Mash Media to Headline Sponsor Two Prestigious Industry Events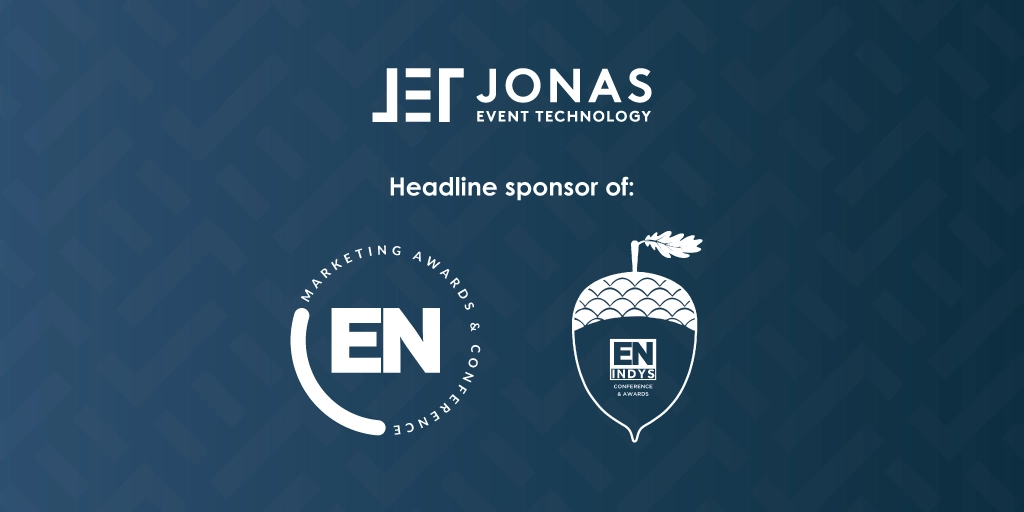 Jonas Event Technology (JET) announces an exciting collaboration with Mash Media as the headline sponsor for two distinguished events taking place later this year: the EN Indy Awards, Conference & Expo in September, and the EN Marketing Awards & Conference in December.
Entering its third edition in September, the EN Indy Awards are committed to honouring the achievements of independent show organisers, teams, and individuals who are shaping the future of the exhibition industry. In an arena often overshadowed by large global companies, the EN Indy Awards provide a vital platform for smaller, independent organisations to display their extraordinary events and the talented individuals who create them.
The EN Indy Awards also provide a unique opportunity for attendees to participate in an educational morning conference focused on the key challenges independent organisers face. Through engaging talks, panel discussions, debates and roundtables, participants gain valuable insights and share knowledge to foster industry growth. Alongside the conference, EN is launching a mini-expo, enabling suppliers and venues to connect, network, and trade with exhibition organisers.
Later in the year, Mash Media will host the EN Marketing Awards & Conference, a response to the industry's growing need for greater focus on marketing innovation. Despite the exhibition world's inherent innovative nature, there has been a lack of a dedicated platform for marketers to exchange best practices.
Oliver Smart, Managing Director at JET, spoke about the EN Indy Awards, saying, "We're thrilled to be the headline sponsor of the EN Indy Awards and Conference. It's clear the immense value that independent organisers bring to the exhibition industry. By supporting these talented and dedicated event profs, we are actively encouraging the future success of the industry as a whole. Our collaboration with Mash Media further strengthens the ecosystem of the exhibition industry; enabling us to find solutions that enable us all to grow."
As industry leaders, JET's partnership with Mash Media underscores its commitment to the success and growth of the exhibition industry. Both companies are eagerly looking forward to the upcoming events, which promise to bring together some of the industry's brightest minds to inspire, learn, and celebrate.
For more information on these events, please visit the Exhibition News Events website.