Jonas Event Technology Celebrates 30 Years of Business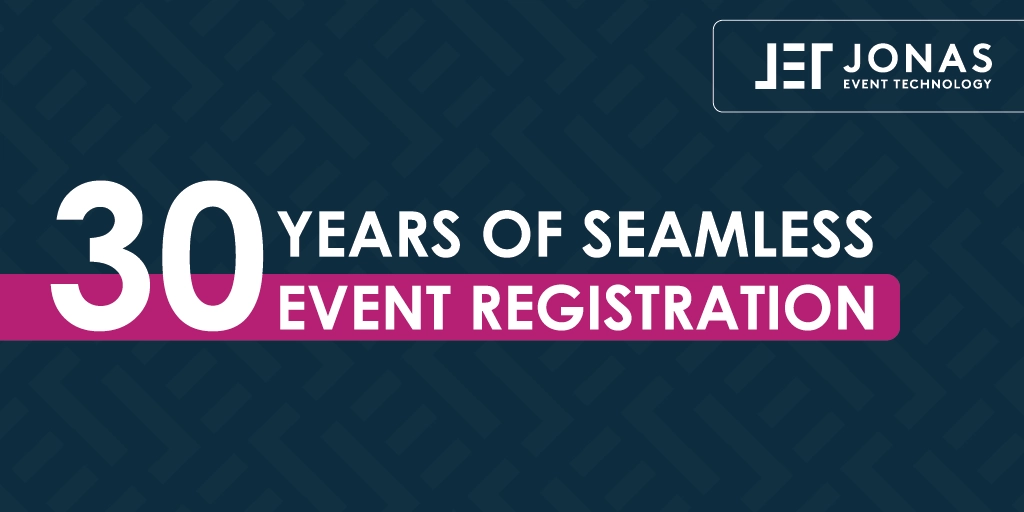 Jonas Event Technology (JET) is marking its 30th year of excellence in the events industry. To celebrate three decades of business, JET has put together a timeline of its milestones and memorable moments over the years.
The business started as Show Data Systems in 1993. The team, led by Tom Woodard, was made up of only a handful of people and the registration process was a lot more complicated than it is today. That being said, the team started off strong with its first-ever UK show in 1993 and an international show just a year later.
Interchange Communications was acquired by Show Data Systems in 2010. Interchange themselves had a history of technological excellence and was the first to deliver exhibitor lead recording via a mobile device, offer organiser reporting and exhibitor lead recording data through the web.
In 2015, Show Data Systems was bought by Canadian Software Company, Jonas Software, and combined with Interchange Communications, was rebranded as Jonas Event Technology 2 years later.
After officially rebranding as JET, the company's success continued to grow. From the expansion of its team and winning the award for Best Event Registration Company at the EN Supplier Awards to the release of new technology like Engage Scanner; JET's accomplishments have set a shining example for other companies in the industry.
The years leading up to 2020 saw Jonas Event Technology grow significantly and hit its record number of events in 2019 with the team supporting 250 events that year alone.
After the pandemic struck and everything came to a stop, JET bounced back to help organisers deal with the new normal, supporting a remarkable 125 events in 2021. Since then JET haven't looked back and 2022 saw JET achieve their highest ever revenues, beating even 2019!
All of this has happened with a focus on customer service and JET is particularly proud of is its Net Promoter Score (NPS), which went from 61 in 2022 to 71 this year. Such a high NPS is a testament to JET's excellent customer service. Along with the opening of its US office and its recent partnership with FFAIR to expand its event technology solutions, JET has had a very successful 30th year!
JET and its team are very proud of their accomplishments and are looking forward to continuing to assist event organisers in putting on their best events yet!