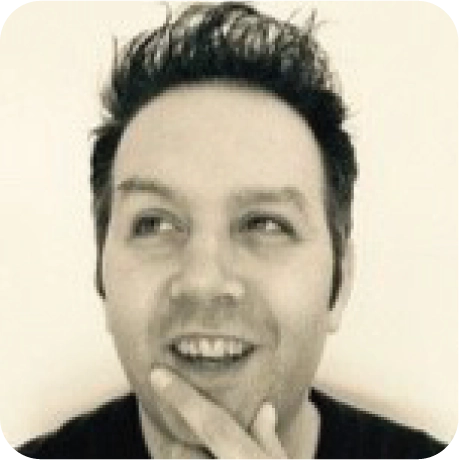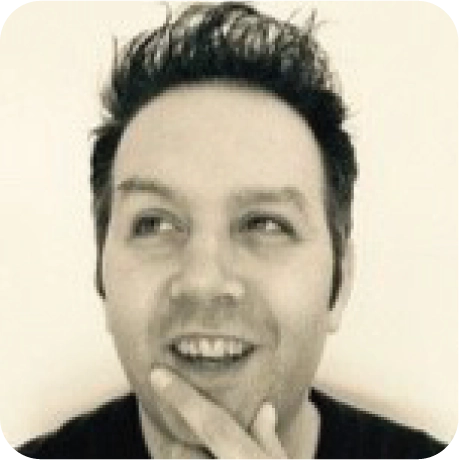 John is one of our on-site managers, making him one of the first faces your visitors and exhibitors will see on event day, managing the registration area and the front-of-house team. Here's a bit more about John.
When did you join JET?
May 2017.
Where are you based?
Caerleon, Newport, South East Wales.
What's your career history?
I've been in events since October 2000. Started off at a venue near London Bridge, waiting and bartending on City/ corporate events and eventually moved into Duty management. I then moved out of London in 2006 and went into exhibition account/ project management building stands for a few years in Bristol. Then back to event managing for the live nation for a year in Cardiff. After this, I went back to project management for The RTH Group managing Rolls Royce exhibition stands all over the world. After travelling around the globe for a few years, I decided a change was needed so I found a job in Bristol doing experiential events. I found that this wasn't for me, so went freelance, which was a hasty decision in hindsight, but it was always something I should have done years ago and never had the nerve to do it.
What have been your impressions of the events industry?
I started in hospitality at the races back in my teens and saw some crazy s..t that went on at the back of the house. This I loved, plus the amount of organisation that goes on behind the scenes to make an event enjoyable for people is phenomenal. And since those days I've always enjoyed that sense of being behind the scenes and seeing people having a good time or an informative time – depending on the content of the event itself. So my impressions have been: It's crazy, creative, engaging, fun, stressful, life-changing – pretty much all of the emotions you can encounter! I think you can also learn a lot of trades and skills in events which is rare in other industries. But to sum it up, I feel proud to have worked on events, working a 20-odd hour day, (which yes I know is long) seeing the loading, the event itself and the de-rig. exhausted with your colleagues afterwards and then a well-earned pint.
If you were going to run an event, what would it be?
My Dream event to run would be a dance music event similar to the dance tent at Glastonbury or the old raves. But if it's work-related then I'm happy to work on most events. You meet a whole range of people and that's what I love about the industry and why I have stayed for so long. As long as they aren't weddings, I've done my fair share of those. Saying that, I wouldn't want the stress of running an event – I am bald enough. I'm more about work/ life balance nowadays!
The song you'd sing at karaoke?
"Original nutter" – Shy FX 😀
Worst job you've had (hopefully not this one 😉)?
My first probably working on the market stalls as a 13-year-old or at the local Chippy when I was 15/16. Then various temp jobs I had in between University summer breaks. Most jobs have been ok but I would say Amazon was also bad when lockdowns kicked in.
Favourite Film?
The old classics, Taxi driver, Mean streets, Carlitos way, Goodfellas, Apocalypse now, and then some older comedies like Anchorman, Ghostbusters, but then Star Wars is always a favourite to go back and watch anytime. I just need Larry David to do a "Curb your Enthusiasm" film.
Favourite Food?
Cheese. Feta or Halloumi or cheese and onion pasties. Or a good Greek salad and chips. I've been veggie most of my life as the infant school I went to put me off most meat dishes.
Favourite Drink?
Initially, coffee to start the day, water, or on weekends a good ale or red wine. On a hot day a G&T or a good west county cider.
Favourite Holiday/Place to go on holiday?
Luckily I have worked all over, but Italy and Crete for me have always been my faves. I love a good beach holiday. But I also like a cultural jaunt and love going on city breaks. Besides these places, I'm also fond of Germany and Norway.
If you could travel anywhere in the world tomorrow, where would you go?
Hawaii maybe? Or Japan…
What do you enjoy doing in your spare time?
I used to DJ back in the rave and jungle days, the early to late 90s. Nothing big, but I did DJ on the same nights as some of the big DJs of the time. So I have a lot of vinyl. So my passion is searching for or listening to new dance music or playing older stuff. Basically what's known as "Diggin the crates". Or I like watching a good Space/ Earth documentary.
What one thing could you never give up?
Music.
Your biggest achievement?
When I was a kid I always wanted to see the world or a good chunk of it but knew I wouldn't be able to afford that, so for me, it was always going to be to work hard and gain a career where that would happen. And luckily enough I did and have seen a lot of the world and worked on some brilliant events. I think for me the most memorable events are The Dubai Air shows, Australian Air shows and Goodwood Festival of Speed. But there have been hundreds of events that I have loved working on.
Tell us something we don't know about you.
I did an Illustration degree but ended up in events… but I am looking at Illustration as my retirement career, well drawing or painting.