JET has opened a US office – Here's how it can help you with your future US-based events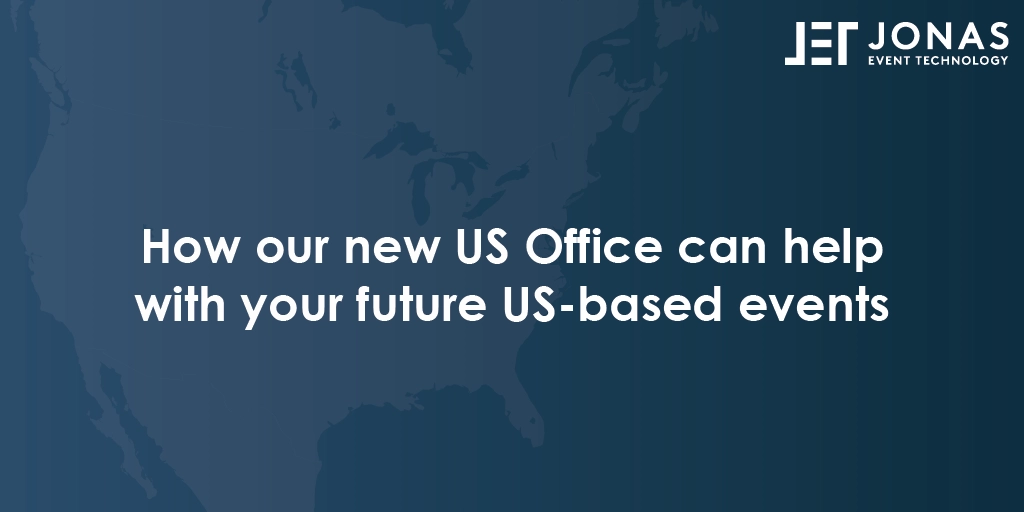 As a UK-based organiser looking to expand its reach, target audience and engage with a wider customer base, running events in the US is a great opportunity to do this. Expanding to any country would be beneficial to a company based in the UK, but with America's vast size and business potential, you could truly impact your business for the better.
As a registration solution provider that has recently embarked on the same journey by opening a US office and has gained significant experience working in the US, we wanted to highlight the benefits of using JET for your future US-based events.
Sustainability
One of the benefits we found from opening our US office is that it significantly cuts down our carbon footprint. Having a second office in the US has reduced the need to transport equipment, staff, and other event components across the Atlantic. This results in a considerable reduction in carbon emissions. Prior to the change, we would ordinarily have to spend a lot of time, money and emissions transporting everything from hardware to staff to and from the event. However, now that we have a US-based office, this issue has become a thing of the past since all the elements that we need for events are based locally. We also understand the importance of the climate crisis and are committed to implementing positive changes within our company. By partnering with us, you not only achieve your event objectives but also contribute to a greener future.
Time Zone Efficiency
Before our US expansion, working with time zone differences could be a bit of a challenge. Our team always do their best to respond to organisers like yourself as quickly as possible, but we felt that a US office could make it much easier to communicate with clients on a global scale. Now, when working with UK-based organisers who are looking to do events in the US, we can use both the UK and US teams to make the process much easier. Typically, the UK team will be the first point of contact for the planning stage and then on the day of the event in the US, you will be able to work with the US team, so that the time zone difference is no longer an issue. If you are finding it difficult to manage different time zones for your US-based event, JET can help you with that.
Cost Reduction
Another great benefit of working with a company that is based in the US is the cost reduction that comes with it. As mentioned before, the logistics of running events overseas without a base to ship to or store equipment and other resources can be very expensive. This was very important to us since JET's focus is providing excellent customer service and we felt that having an office in the US would make that possible while also reducing shipping costs. Working with a cost-effective event registration company for your ongoing or future US-based events is essential, which is why JET is a great choice.
To conclude, having an office in the US has not only helped us expand our business but it's also given us the opportunity to help organisers like yourself with achieving your events' business goals on an international scale. Choosing JET as your event registration solution provider means less stress, less cost, and a greener choice for your US events. With our expansion into the US, we're looking forward to helping more organisers make the most of their events.
If this sounds like something you'd like to explore, get in touch with us today.