Handheld Scanner More Info
Handheld Scanner More Info
Your leads are stored in the memory of the scanner until downloaded, usually at the visitor registration area at the end of the show.
Data is then uploaded and immediately available online.
Key Features include:
Simple, light & cordless
Easy to use, lightweight and credit-card sized
Highly Reliable
Fast scanning at the touch of a button.
Enhance your Data
Personalise leads with a bar-coded menu sheet – For instance 'send brochure', 'needs follow up visit', 'interested in product A', etc.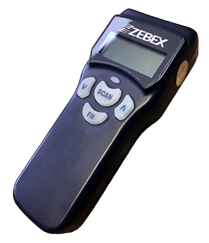 *Please note, your handheld scanner(s) will be available for collection from the registration area at the event. They are not posted beforehand.