Graham's Mont Blanc Adventure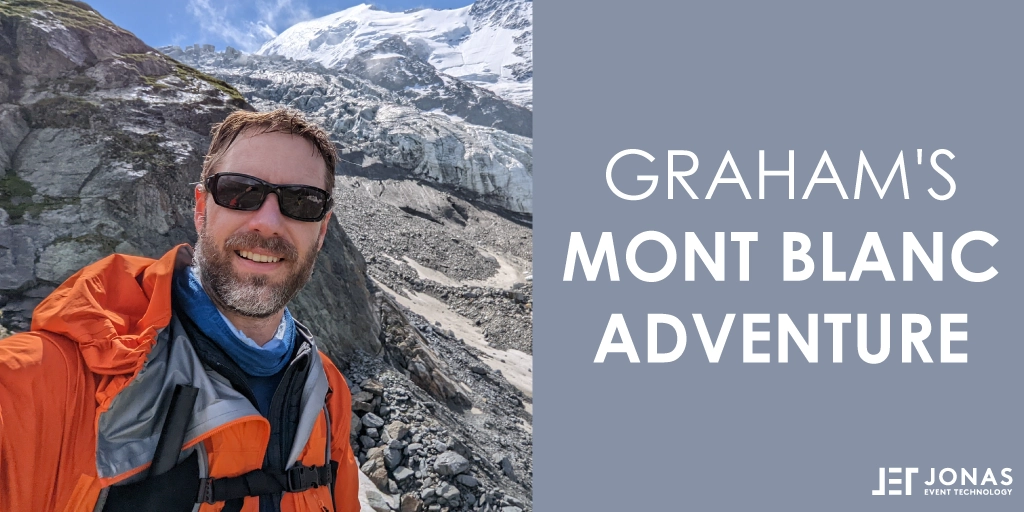 Jonas Event Technology's Technical Director, Graham, set himself a challenge a few years ago… to get fit enough to climb Europe's highest mountain, Mont Blanc. In June, after a couple of years of postponements, he finally got his chance.
You can watch his full story on YouTube, so if you're interested to find out more (or may want to climb Mont Blanc yourself one day), you can find out why he did it and how it went. And if it's on your bucket list, maybe you can pick up a few tips!