Event registration forms?
We can help with that.
Powerful and responsive registration forms, packed full of features and bespoke for your event.
Event Registration Forms
Powerful and responsive registration forms, packed full of features.
Online Event Registration
Our online event registration forms are responsive, flexible and feature built in validation.
From simple registration forms that collect contact details to more bespoke event registration including payment, seminars and limits – we can offer a solution for your event.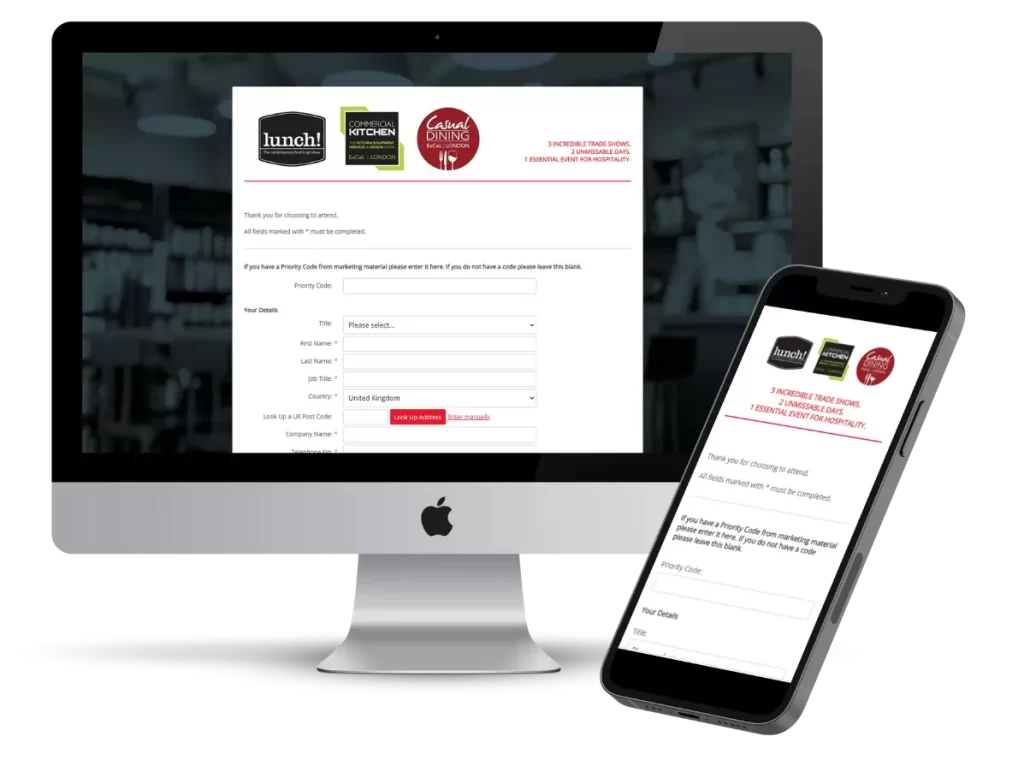 Data Validation
Our smart inbuilt data validation features ensure you get the quality data you need, including mandatory answers, conditional questioning, duplicate detection, phone number assistance and email validation.
Customisable
Our forms are highly customisable and can be adjusted to meet the specific needs of the event – no matter the complexity.
Data Reporting
View your registration data, track where registrations are coming from and see where visitors are dropping out.
Payment
Take payments for entry, seminars or anything else through your own payment gateway (or ours) or create invoices which can be used to generate payment.
Approval Process
Use an approval system to make sure only the right people attend your event, or check your attendees are the correct visitor type.
Session Planner
Manage seminar, workshop or conference bookings with a smart booking system which allows limits and payments.
Community Marketing Integration
We've partnered with both GleanIn and InGo to allow your audience to increase registrations amongst their network.