ESSA Young Person Award 2018 – Oliver Smart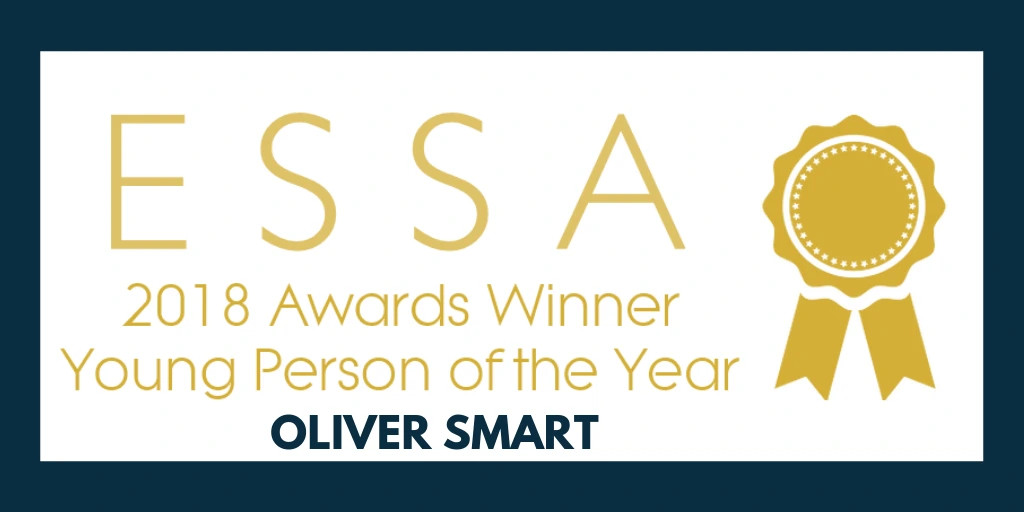 Oliver Smart, the Event Technical Manager here at Jonas Event Technology, yesterday won the ESSA Young Person Award at the ESSA Awards Night 2018.
The Young Person Award is to highlight that young people are the future of the events industry and it's important to recognise their achievements in an industry that at times can be tough, but extremely rewarding. Oliver has proven to us that he deserved the award and he was very proud to have been recognised by the industry.
Oliver was asked what his 5-year-plan was and this was his answer.
'In five years' time: I will be a key influencer within the exhibition industry while directing the implementation of leading technological and operational advances. A furthered positive role model to lead the next generation, raising teams who share my drive to pursue excellence relentlessly, we will identify, solve and prevent the industry's future challenges through problem-driven iterative adaptation.'
Alex Head, our Head of Operations, entered Oliver for the award and had the following to say:
"Oliver initially joined as a temp almost exactly one year ago to assist the operations department with a particularly busy Autumn season, but quickly became a vital member of the team and it was an absolute no brainer for us to offer him a permanent position. Having job autonomy has lead Oliver to really challenge 'the way we do things' and inject many fresh ideas into the business. Procedures have been re vamped and processes streamlined, saving many man hours through several departments.
Possessing a great enthusiasm for new technology, many fresh products have been researched to ensure we have the latest equipment, always with an eye on how it will offer the best possible service to our clients.
Away from his core role Oliver has pushed for and worked on many improvements to our office space. Completely overhauling our warehouse, somehow finding square metres of space we didn't think possible and he is now building out his own team to cover all our technical and service support.
The most exciting thing is that he has only just turned 21 but has the business maturity of someone double that age, combined with the enthusiasm and passion of youth."
Oliver has taken part in our Team Spotlight, so you can find out more about him and the rest of the team.